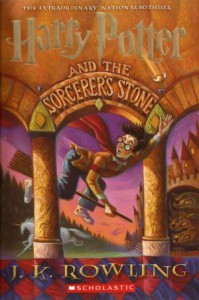 Harry Potter. What can I say?
I honestly don't want to open THAT door because I'll be bawling like crazy
I miss Harry Potter <3 I need to get over this fear I have and reread the books.<br/>I'm afraid of that empty feeling I get when I finish this series, that nothing can ever top it.
Nothing has ever topped it.
How I miss my childhood.
sigh.
No, I have not read this book right now, I just felt like writing something about it.
No, I will not be reviewing this series. Why? see rambling above.
Damn it, I miss it.
2001, a great year for me.